KNOTS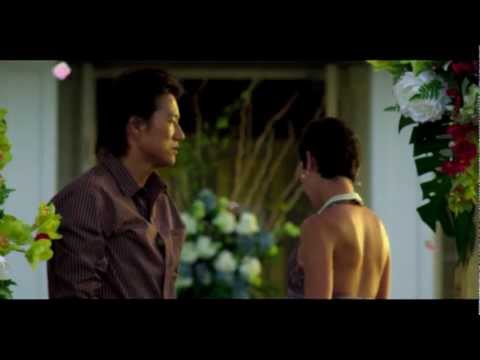 Director Michael Kang | USA | 76 min
After Lily (Kimberly-Rose Wolter) throws up at her boyfriend's marriage proposal, she returns home to Hawaii for family support. But equally chaotic at home is the family strife of her thrice-married mom and two half-sisters who run a family wedding planning business. An unexpected encounter with her ex-boyfriend Kai (Sung Kang) leaves Lily questioning her own convictions. Knots is an "un-romantic comedy" that reveals how the most unbelieving kind can be nudged into taking a leap of faith. Directed by Michael Kang, starring Kimberly Rose-Wolter and featuring Illeana Douglas, Sung Kang, Mia Riverton and Janel Parrish. New York Premiere.
Community Partners
Closing Night Presentation Screening:
August 5, 2012, 7pm
Chelsea Clearview Cinemas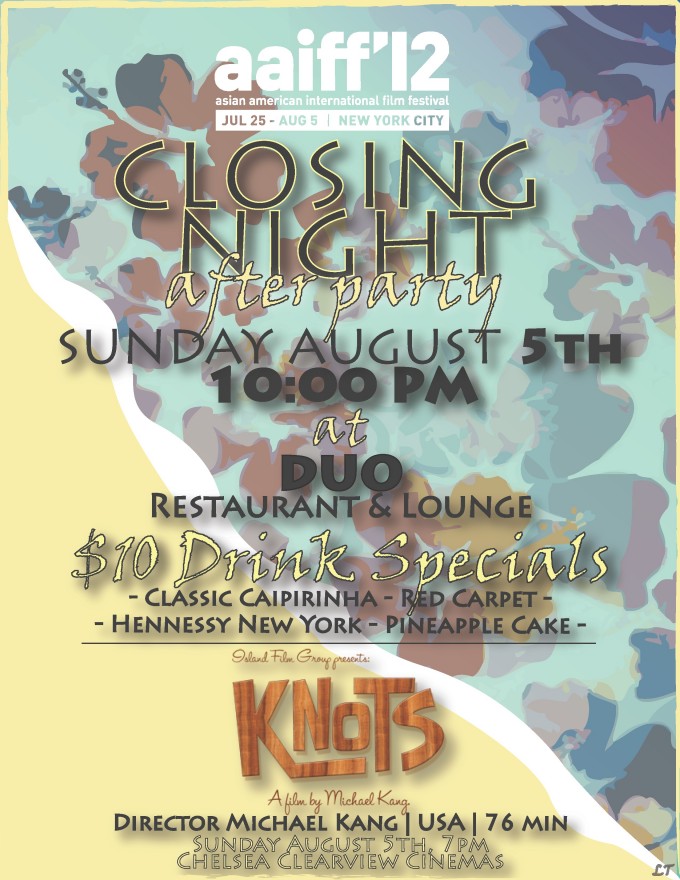 Afterparty:
DUO Lounge (72 Madison Avenue between 27th and 28th Streets).
Celebrate the screening of KNOTS with the director and festival staff at this fun, colorful, Luau themed event. Join us at DUO lounge to indulge in tiki cocktails and plenty of leis. See you all there in your Hawaiian chic outfits!
Interview with Director Michael Kang
Designed by: Lucina Tam
tam.lucina@gmail.com
Comments
One Response to "KNOTS"
Trackbacks
Check out what others are saying...