Contribute for CineVue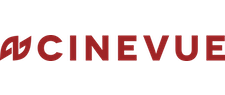 Are you an aspiring artist (writer, photographer, videographer, film editor, or visual artist)? Have you been looking for an outlet to get your works notice?  Would you like to be part of an organization that has been supporting the Asian American Arts & Cinema for over 35 years? If so, we'd love for you to join our team! 
Asian CineVision is recruiting a team of contributors for CineVue, a media arts publication founded in 1986 by Asian CineVision (ACV). We are looking for talented and conscientious contributors, with strong writing backgrounds, to develop new content for the newly designed ACV website. We have supporters from over 120 countries visiting our website daily.
Positions offered includes: writer (film reviewer/screenwriter), photographer, videographer, film editor, and visual artist.
WRITER
Research and review new independent APA cinema, at least once a month (film reviewer)
Develop and write a webseries and/or screenplay based on a topic chosen by ACV (screenwriter)
PHOTOGRAPHER
Create and sustain an exhibit focusing on APA cinema and/or document the APA experience in NYC
VIDEOGRAPHER
Shoot exclusive CineVue interviews with filmmakers, artists, and community activists
FILM EDITOR
Post-production editor – editing interviews and footages with filmmakers and artists
VISUAL ARTIST
Develop and sustain an independent project (comics, paintings) based on a topic discussed with CineVue
QUALIFICATIONS:
A self-starter who is able to develop and sustain an independent project, as well as contribute to a team of like-minded individuals
Knowledge of WordPress and social media platforms (Facebook, Twitter)
Knowledge of Final Cut Pro, Adobe Creative Suite
Academic background in ethnic studies, and/or interest in learning about/contribute to Asian American history
Fluency in Asian language(s).
TO APPLY
Please email your resume, two to three writing samples/portfolio of your previous works, and a cover letter to Judy Lei, Managing Editor of CineVue, at cinevue@asiancinevision.org with "Contributor: [position desired]." In your cover letter, please state why you're a fit for the organization and what motivated you to become an artist/writer.
As a contributor, you do not need to be in the office, but will be required to attend a monthly team meeting.  Applications are accepted on a rolling basis.