History
About Asian CineVision
Asian CineVision (ACV) is a 501(c)(3) nonprofit media arts organization devoted to the development, exhibition, promotion, and preservation of Asian and Asian American film and video. Since 1978, ACV has presented the Asian American International Film Festival (AAIFF), the first and longest running festival in the U.S. to showcase for the best in independent Asian and Asian American cinema.
Our Roots
In 1975 grassroots media activists including Peter Chow, Danny Yung, Thomas Tam, Christine Choy in a loft then occupied by Tsui Hark–who at he time was studying experimental theater at Columbia–founded ACV under the name CCTV (Chinese Cable TV) in New York's Chinatown. At a time of exceptional energy and assertion on the part of diverse cultural groups, claiming their voices and places in a landscape that had been dominated by European Americans, ACV's founders saw the need to bring greater social and cultural awareness of Asian American experience and history to both Asian American communities and to the public at large. Moving-image media had become the nation's common language, its most pervasive source of images and ideas, and Asian Americans barely registered on its screens. ACV's founders wanted to address problems faced by Asian Americans in both representation in the media and access to the means of media production and distribution. Technologies and outlets for independent media were multiplying, creating new possibilities for Asian Americans both behind and in front of the cameras, in production and distribution, in scholarship and practice, in every style and platform of media arts.
Asian American Identity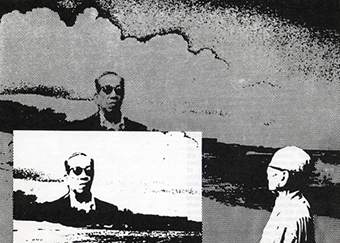 When ACV first incorporated, its principal purpose was "to produce Chinese language television programs," but a few years later–reflecting the growth of an overarching, self-conscious Asian American identity and expanded needs for an Asian American media organization based in New York, the certificate of incorporation was amended to specify much larger purposes: "To produce and to exhibit films and video programs about the experience and culture of Asian and Asian American communities…," "to provide consultation and technical assistance for artists, cultural and media organizations," "to publish various documentation," and "to organize seminars, conferences and workshops…"
First 25 Years
During its first twenty-five years, ACV grew in part by initiating its own programs and in part by seizing opportunities to preserve or adopt worthwhile projects formerly carried out by other groups (such as assuming the publication of Bridge Magazine in 1981).
The Asian American International Film Festival (AAIFF)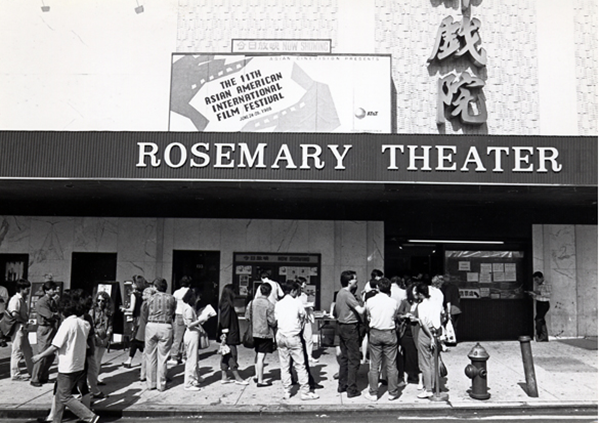 In 1978 ACV organized the Asian American Film Festival, the first in the U.S., a three-day program of 46 films and videos at the Henry Street Settlement on New York's Lower Eastside. Later screening venues included New York University (1979-1984), Rosemary Theatre (1985-1995), The French Institute (1996-2001), Asia Society (2002-2008), Chelsea Clearview Cinema, School of Visual Arts, Quad Cinema and Museum of Chinese in America (2009-present). AAIFF satellite venues include Queens Museum, Cinema Arts Centre, Huntington, Brooklyn Heights Cinema, SUNY Stonybrook, Flushing Town Hall, Maysles Institute, Clearview Bergenfield 5, and Queen Library Flushing Branch.
AAIFF has provided the U.S. premieres of acclaimed film directors including Wayne Wang, Mira Nair, and Marilou Diaz-Abaya, and Ang Lee.

Over the years ACV's curatorial vision was shaped by its programmers including Daryl Chin, Larry Chua, Somi Roi, Rajendra Roy, Norman Wang, Casey Lum, Marlina Gonzales, Minnie Hong, Vivian Huang, Roger Garcia, Diana Chiawen Lee, William Phuan, and Martha Tien.
AAIFF has screened films from over twenty countries including: Canada, China (Hong-Kong and mainland), India, Japan, South Korea, Malaysia, Singapore, Taiwan, the Philippines, Australia, New Zealand, Iran, Germany, England, Afghanistan, Vietnam, Thailand, Cambodia, Cuba, Indonesia, and Bhutan.
AAIFF award categories include Emerging Director Award to a first/second time narrative and documentary feature directors, Excellence in Short Filmmaking Award, For Youth By Youth: One-To-Watch Award and Audience Choice Award–narrative and documentary features.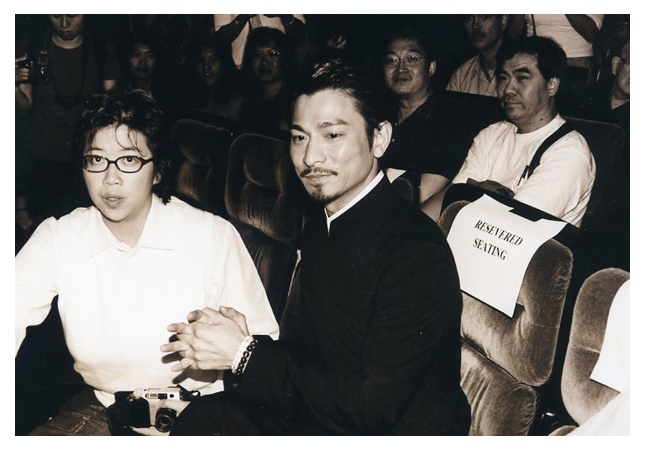 Since 1987 ACV has awarded the Asian American Media Award to Asian Americans who have contributed significantly to Asian American media.Previous recipients are: Wayne Wang (1987), Loni Dong (1988), Christine Choy (1989), James Yee (1990), Steven Okazaki (1991), Mira Nair (1992), Ang Lee (1993), Joan Chen (1994), Kayo Hatta and Freida Lee Mock (1995), Russell Wong (1996), Jessica Yu and Arthur Dong (1997), Michelle Yeoh (1998), Sammo Hung (1999), Andy Lau (2000), Tamlyn Tomita (2001), Marilou Diaz-Abaya (2002), and Jet Li and Maggie Cheung (2005).
The annual National Festival Tour was launched in 1982 providing the seed-stock for many of the Asian American festivals including Chicago, Los Angeles, San Francisco, Toronto, and Vancouver that have emerged in subsequent years around the country. ACV has also accomplished much to open exchange and introduce audiences to works from Asia and the Asian Diaspora. At the peak of its funding and program activity in addition to the annual AAIFF and the National Festival Tour, year-round activities included Videoscape, Children's Film Festival and other exhibitions in film and video, media-production services for independent artists and producers in New York, publications including the quarterly media arts journal CineVue, a print and media archive, and a range of training workshops.
ACV Today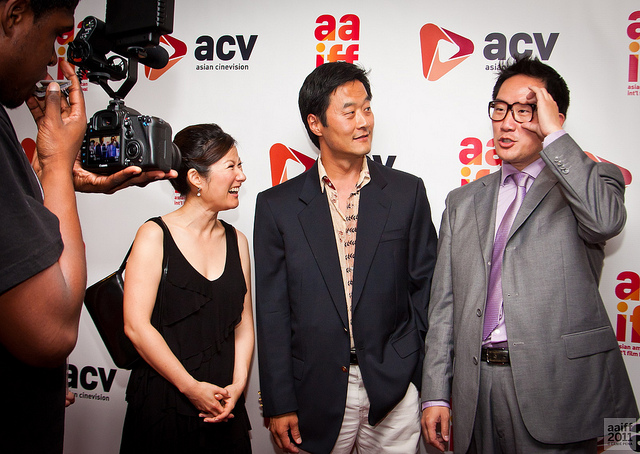 ACV's marquee program, the Asian American International Film Festival (AAIFF), will mark its 36th year in 2013. AAIFF's primary goal is to exhibit the most current achievements in Asian/Asian American independent media-making to broad audiences—some 100 short and feature films each year. We also seek to create a setting where artists, scholars, and cultural enthusiasts can meet and explore how to push creative bounds and the development of relevant media.Finally, the AAIFF presents works by media makers from various ethnic backgrounds, religions, classes, and creeds, in order to promote an understanding that Asian and Asian American experiences are complex and multiple. Year-round ACV initiatives include:
National Festival Tour
The National Festival Tour showcases throughout the year select feature and short films that were presented at the previous summer's AAIFF. The Tour offers rentals of more than 50 films, including full-length narrative and documentary features and shorts programs to schools, libraries, cinema societies and corporations. Recent National Festival Tour sites include Cal Poly San Luis Obispo, Brown University, Northern Colorado State University and Boston Museum of Fine Arts, Bank of America, The New York Times, MTV Networks and Time, Inc.
ContemporAsian at the Museum of Modern Art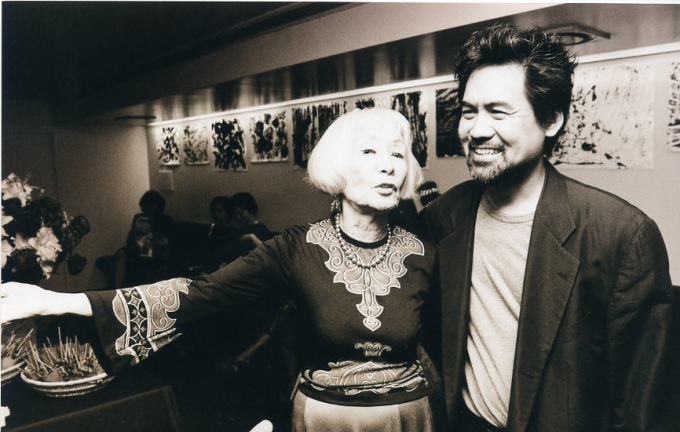 Presented in special week-long engagements, the films in the ContemporAsian series include both recent independent gems and little-seen classics. Recent films include Flower in the Pocket (AAIFF'08, Malaysia), written and directed by Liew Seng Tat; Ling yi ban (The Other Half) (AAIFF'07, China), directed by Ying Liang; Senkyo (Campaign) (AAIFF'07, Japan), directed by Kazuhiro Soda; EVE AND THE FIRE HORSE (AAIFF'06, Canada) written and directed by Julia Kwan.
DramaFever.com
In 2010 ACV began streaming the best short films from the National Festival Tour in partnership with DramaFever.com, a service offering Asian and Asian American entertainment online. The ad and subscription supported network provides a share of the revenues for the filmmakers.
Original Productions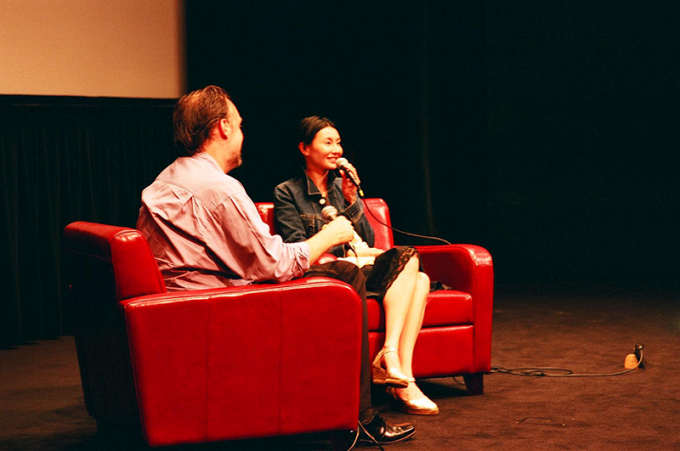 In 2004 ACV produced public service media a campaign to increase Asian American voter registration, commissioned by the International Channel. The media, ten 30-60 second spots, was broadcast on-air and streamed online through a network of voter advocacy and political action groups. ACV partnered with Woo Art International in 2005 to produce an 18-part half-hour entertainment news show CINEMA AZN for Comcast channel AZN Television. The series, a behind-the-scenes magazine format show featured interviews, profiles and reviews of the contemporary Asian entertainment industry. In 2009 ACV created the CINEMA ME Short Film Competition where we asked emerging filmmakers to submit films about their Asian American experience for a top prize o $3000 sponsored by Toyota Motors. ACV is currently developing a series of public service media on issues affecting Asian immigration.
ACV Media Archive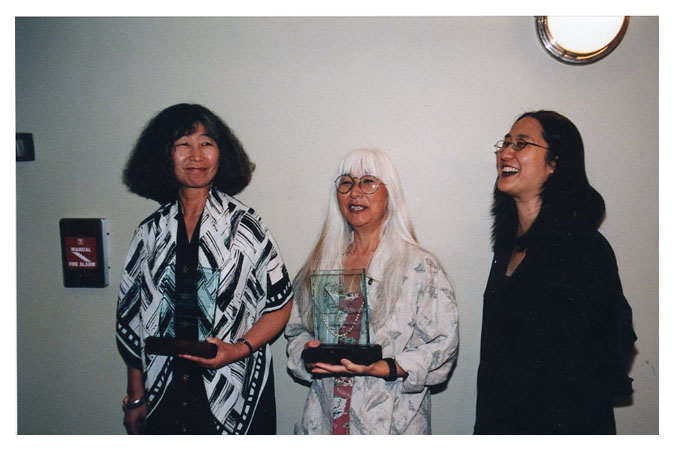 A collaborative effort with NYU's Asian Pacific American Studies Institute and Tamiment Library to catalog, digitize, and make publicly accessible for educational and general research purposes ACV's 36-year exhibition, publication, and organizational history—including all films exhibited at AAIFF over 36 years, film & arts writing from Bridge Magazine and CineVue and ACV-produced Chinese Cable TV video footage from the early 1970s.
Fiscal Sponsorships
ACV acts as fiscal agent for film and media projects for individual artists. Recently completed project sponsorships include WINGS OF DEFEAT, a feature documentary directed by Risa Morimoto and THE QUIET BUILDERS directed by Koji Hayasaki. Current projects include HAFU, an examination of mixed race Japanese in Tokyo directed by Megumi Nishikura, CODE RED, a documentary exploring internet use in China by Risa Morimoto and Diana Chiawen Lee, and nightdreamblues directed by Nadine Truong.