SEÑORITA
Director Vincent Sandoval | The Philippines | 99 min
Wanting to quit sex work in Manila and start a new life, Sofia (Vincent Sandoval), a transgender woman, reinvents herself as Donna in the small town of Talisay to look after her friend's son. But her past soon catches up with her when she gets involved in the complex politics of a local election, and her two lives cannot be kept apart.
Stop by the hospitality lounge from 6-9pm to visit our sponsors, co-hosts, and community partners!
LGBTQ Cinema Night co-hosted by: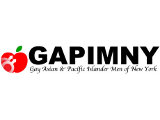 Community Partner:

Screening:
July 27, 2012, 8:45pm
Chelsea Clearview Cinemas

Comments
One Response to "SEÑORITA"
Trackbacks
Check out what others are saying...