TRANSCENDING: THE WAT MISAKA STORY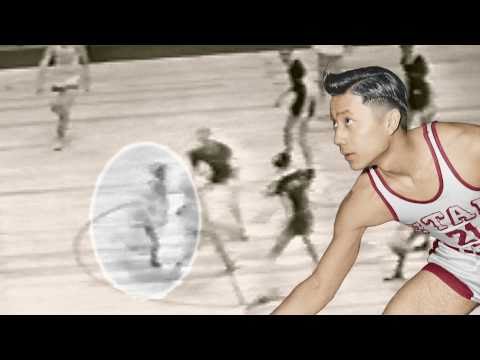 Directed by Bruce & Christine Johnson | USA | 2010
Transcending tells the story of Wat Misaka, the first minority basketball player to be drafted into the NBA. Amidst a hostile racial climate that incarcerated 120,000 innocent Japanese Americans during World War II, Misaka prevails as a top college basketball player who is ultimately drafted by the New York Knicks in 1947. ACV proudly co-sponsors the screening of Transcending: The Wat Misaka Story, at RightsFest 2012: Civil Rights and Sports, organized by the Fred T. Korematsu Institute for Civil Rights and Education.
Friday, September 7, 7pm
Tribeca Cinemas, 54 Varick St, New York, NY 10013
Filmmakers will be present for Q&A
Tickets: $8
Facebook Event Page
For tickets and more info please visit www.rightsfest.org. RightsFest is a pan-ethnic civil rights film festival sponsored by the Korematsu Institute for Civil Rights and Education. The annual RightsFest brings audiences a diverse range of social justice films as well as panels to discuss history, activism, filmmaking, and community-bridging solutions.