VIETNAMESE WOMAN'S FILMS: PEARLS OF THE FAR EAST, VIETTE, AND TOUCH
The term "woman's film" refers to a genre of classic Hollywood films featuring female-centered narratives, designed to appeal primarily to women, focusing squarely on women's issues and struggles. These films were mostly set in the domestic sphere, their conflicts based on family and romantic relationships. The female protagonists were usually faced with difficult choices often involving self-sacrifice; STELLA DALLAS, MILDRED PIERCE and ALL THAT HEAVEN ALLOWS are some famous examples. Although the woman's film genre had its peak in the 1930's and 1940's, and its popularity basically died out by the 1960's, many of its basic elements still survive in films today.
These themes, of course, are universal ones, and can be found in films that exist far from Hollywood, both physically and aesthetically. This year's AAIFF features three films, set in Vietnam and the Vietnamese diaspora in the U.S., that offer powerfully told stories of women: Cuong Ngo's PEARLS OF THE FAR EAST, Mye Hoang's VIETTE , and Minh Duc Nguyen's  TOUCH. Though markedly different stylistically, they are all equally impressive in conveying indelible images of women seeking to assert their unique places in the world and in freeing themselves from the constraints of traditional cultural values. And much like classic woman's films, they have a distinctly feminine sensibility, even though two of them are directed by men.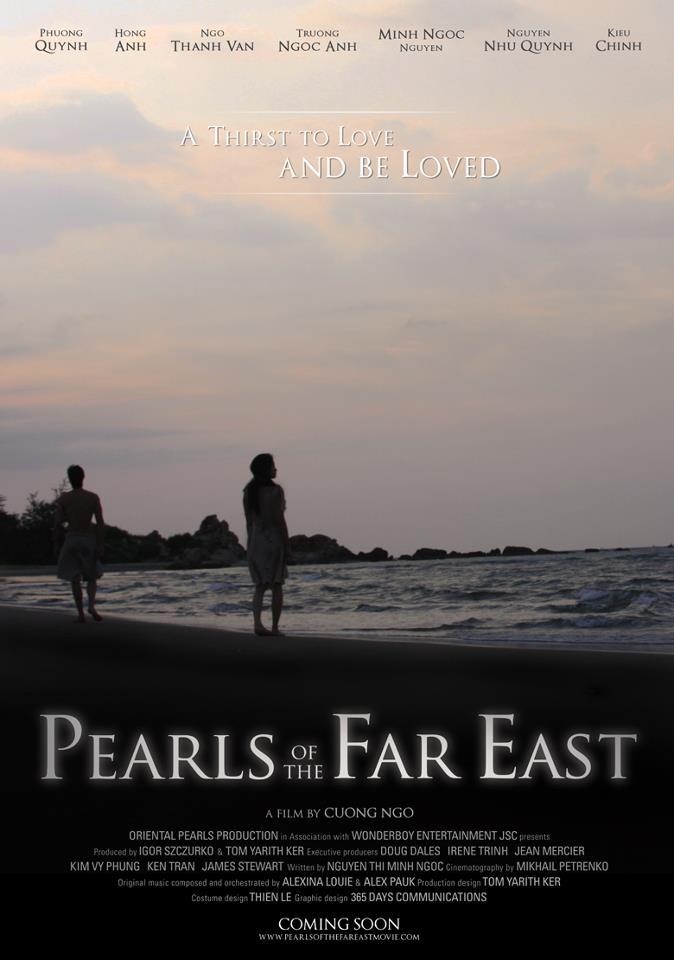 PEARLS OF THE FAR EAST  is an anthology of seven short films adapted from stories by the writer and actress Minh Ngoc Nguyen, who also penned the screenplay. Director Cuong Ngo styles the film as an exquisitely shot cinematic tone poem putting great emphasis on the natural beauty of Vietnam's landscape. Dialogue between characters is kept very much to a minimum, with voiceover mainly used to convey their thoughts. This serves to highlight the prominent role of the lush musical score by Alexina Louie and Alex Pauk, which often recalls the scores of classic Hollywood films. PEARLS OF THE FAR EAST offers a collective vision of womanhood, structured chronologically from childhood to old age. The search for love, the desire to love and be loved, is a major theme, and the film's three final episodes in particular explore this in ways that can be seen as parallels to classic woman's films.
AWAKENING stars screenwriter Minh Ngoc Nguyen as a successful fashion designer who looks back on her history of failed relationships, and her failure to become a married woman. She has effectively chosen material success over romantic success, although this choice seems not to have been a voluntary one. Over the course of the film, after spending some time with her mother, and with a concluding bonfire of all her unworn wedding dresses, she decides to stop lamenting her fate. Whether this is from transcending the need to have a husband or whether it is simple resignation remains ambiguous. In THE GIFT, a middle-aged woman (Nhu Quynh), who travels to visit her elusive, distant husband, encounters a young photographer (Thai-Hoa Le), whom she becomes drawn to when her husband fails to materialize. This attraction between an older woman and younger man of differing social status recalls the relationship between Jane Wyman and Rock Hudson in Douglas Sirk's ALL THAT HEAVEN ALLOWS. The final episode, TIME, finds an aging actress (Kieu Chinh) railing against the unstoppable passage of time, which she regards as her enemy. She lives alone, watching old films she has appeared in, recalling the adoration of audiences during her days on the stage, and dreaming of making a comeback. And although this desired comeback may be very much a pipe dream, she consoles herself with the knowledge that she has devoted her life to art, a very noble pursuit. All three films feature remarkable central lead performances by women who impressively convey the full lives of their characters in very brief screen time.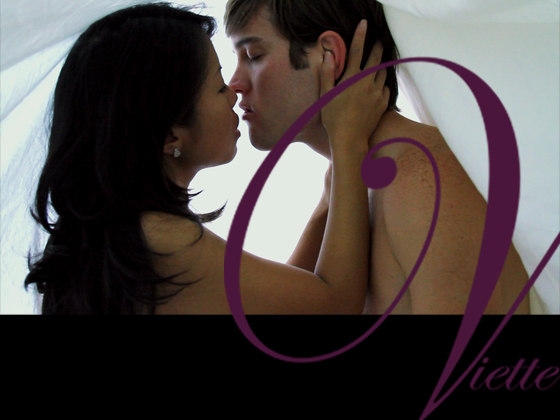 In sharp contrast to the painterly aestheticism of PEARLS OF THE FAR EAST, Mye Hoang's VIETTE is a raw, roughly textured portrait of its title character, full of unadorned, naked honesty, often quite literally so. Director, screenwriter and producer Hoang herself plays the lead role, a young woman we follow over the course of about a decade from high school student to young adult. The sexually charged nature of Hoang's material, as well as its low-budget aesthetic, of course puts it stylistically quite far away from classic woman's films. But what VIETTE lacks in gloss, it more than makes up for with its viscerally powerful vision of a woman struggling to free herself from oppressive familial and romantic circumstances. Hoang's story is very much autobiographical, and one comes away with great admiration for how she mines what must be painful personal experience to create memorable art. We first encounter Viette having sex in a car's backseat with her boyfriend Matt (Sean McBride), who is her romantic and carnal escape from the suffocating, hostile oversight of her Vietnamese immigrant parents. Viette is a so-called "1.5 generation" child, born in the U.S., but still very much controlled by the home-country mores of her parents. Viette has to hide her relationship with her Caucasian boyfriend from her parents, a situation very much in line with the typical woman's film, in which forbidden love was a very common theme. Soon after Viette's parents catch her coming home late at night with Matt, which leads to domestic abuse, she is able to escape her home. However, she subsequently must confront Matt's heretofore hidden demons, which puts Viette in an equally oppressive situation. Viette's story of women's oppression (and subsequent liberation), gives the woman's film a distinctly feminist slant.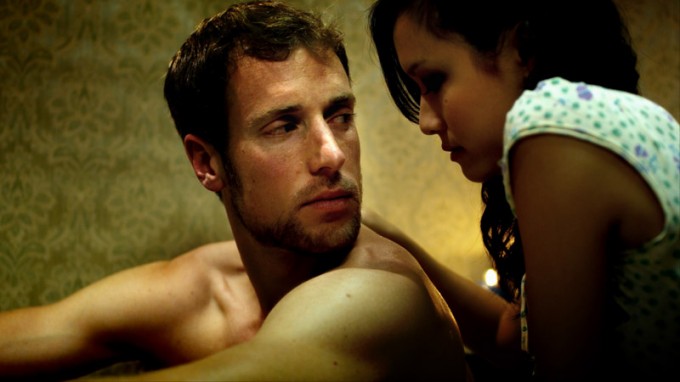 Minh Duc Nguyen's TOUCH revolves around a very female-centered space: the nail salon, the vast majority of which are owned and operated by Vietnamese-Americans. TOUCH is the rare film, and probably the first, to feature nail salon workers as major characters. At V.I.P. Nails, a Los Angeles salon, Tam (Porter Lynn), a newly hired manicurist, is confronted with an unusual customer: Brendan (John Ruby), who needs his greasy hands cleaned, an act that he believes will help save his marriage to his wife Sandie (Melinda Bennett), who of late has been cold and distant towards him. Soon Tam is giving him advice on how to win his wife back, but she has her own issues, mostly dealing with her father (Long Nguyen), confined to a wheelchair by a car accident which took the life of her mother (Hiep Thi Le). Tam, in contrast to her party-hearty colleagues, spends her weekends caring for her father, who resents her presence. Flashbacks reveal that Tam's father hated the way Tam would cling to her mother, punishing her harshly for doing so; this childhood trauma has caused her to be withdrawn, and afraid of intimate contact with others. As the film's title indicates, the act of touching is the vessel for the main characters of the film to heal each other, and this theme is rendered with very sensually-charged imagery. Tam's eventual assertion of her need to touch and be touched by others is her way out of the oppression of her remembered childhood traumas.
One of the most remarkable aspects of PEARLS OF THE FAR EAST, VIETTE, and TOUCH– which all give us glimpses into Vietnamese and Vietnamese-American women's lives with such vivid, sensual immediacy – is that they are all debut features by their directors.  The assured skill in presenting their material, as well as the impressive performances contained within them, bode well for the future careers of their filmmakers. These three modern woman's films are major highlights of this year's AAIFF.
To see PEARLS OF THE FAR EAST, VIETTE, and TOUCH at the 2012 Asian American Film Festival, purchase your tickets here.
Contributed by Christopher Bourne.