THE JOY DUNK CLUB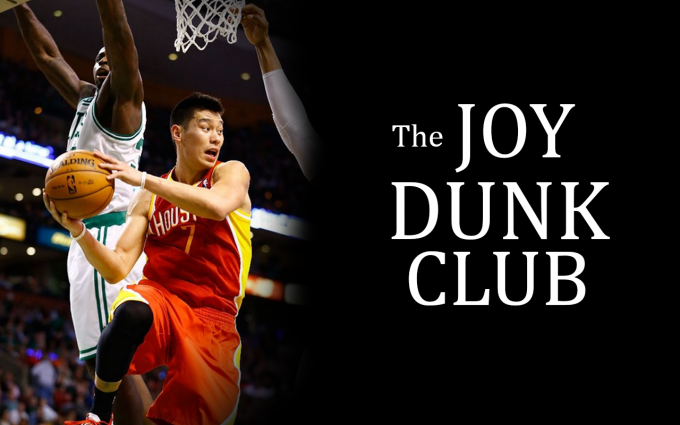 To Linfinity and Beyond!
LIVE STREAMING EVERY WEDNESDAY NIGHT AT 7:30 PM (PST)/10:30PM (EST)
The Joy Dunk Club is a new web-based roundtable talk show about our favorite Asian American NBA superstar–Jeremy Lin. Created and hosted by CineVue Contributor Terry Park of Hyphen Magazine, each show will feature smart, energetic, "deceptively quick" analysis from basketball/Lin enthusiasts such as Keith Chow of the Asian American comics anthologies Secret Identities and Shattered, Ren Hsieh of the APIA sports podcast Dat Winning, and Joyce Yin of Bulls-centric blog Hard Hat Lunchpail.
Guest panelists from the world of Asian American culture will also stop by to share their love and knowledge of all things Lin.  We will break down Lin's performance in a select number of Houston Rockets games, consider his progression over the season, and weigh in on the larger cultural phenomenon of "Linsanity." JDC will be live-streamed and recorded on CineVue Online's YouTube channel:  Asian CineVision, and followers can ask real-time questions for the panelists via CineVue's YouTube channel or Twitter (hashtag #joydunkclub).
Meet our panelists:
Terry K. Park is the creator and host of The Joy Dunk Club. Terry is also a PhD candidate in Cultural Studies at UC Davis, a blog columnist for Hyphen Magazine, and Mr. Hyphen 2011. Check out his new website, terrykpark.com.
Favorite team: Utah Jazz

Keith Chow is one of the editors of the Asian American Comics Anthologies Secret Identities and Shattered (www.secretidentities.org).  He is also the outreach director for SIUniverse Media (@SIUniverse). Follow him on twitter (@the_real_chow) where he complains about sports and whatever is on TV.
Favorite team: The Chicago Bulls.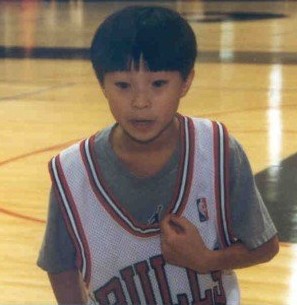 Greg Kim is a recent graduate of Williams College and resides in Boston.  He loves to tweet about sports (mostly basketball) and all things related to Kpop–esp. SNSD.  Follow him on Twitter (@DWGKD).
Favorite team: New York Knicks, LA Lakers.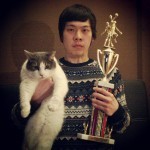 Ren Hsieh is the co-host of Dat Winning (http://datwinning.tumblr.com), a sports podcast from an APIA perspective. He is also the Executive Director of Dynasty Project, a NY-based non-profit that provides organized athletics in APIA communities as part of a healthy lifestyle. Favorite teams: A born and bred Houston Rockets fan. Follow him on Twitter (@TheRealRenHsieh).
Favorite team: A born and bred Houston Rockets fan.
Tim Yu is a professor of Asian American studies and English at the University of Wisconsin-Madison.
Favorite team: The Chicago Bulls and whatever team Jeremy Lin is playing for.
Joyce Yin is a Chicago native who works the nonprofit life as a DC transplant.
Favorite team: Chicago Bulls
THE JOY DUNK CLUB SHOW SCHEDULE:
WATCH IT AT: www.youtube.com/asiancinevision
| DATE | GAMES | SHOW TIME | WATCH |
| --- | --- | --- | --- |
| 1/8/2013 | Los Angeles Lakers | 8:00 PM (PST)/11:00 PM (EST) | EPISODE 01 |
| 1/11/2013 | Boston Celtics | 7:30 PM (PST)/10:30 PM (EST) | EPISODE 02 |
| 1/19/2013 | Minnesota Timberwolves | 8:00 PM (PST)/11:00 PM (EST) | EPISODE 03 |
| 2/6/2013 | Miami Heat | 7:30 PM (PST)/10:30PM (EST) | EPISODE 04 |
| 2/13/2013 | "The Dunk" | 7:30 PM (PST)/10:30PM (EST) | EPISODE 05 |
| 2/20/2013 | "Skillz" | 7:30 PM (PST)/10:30PM (EST) | EPISODE 06 |
| 2/27/2013 | "Lingasm" | 7:30 PM (PST)/10:30PM (EST) |  EPISODE 07 |
| 3/06/2013 | "Linsaneology" | 7:30 PM (PST)/10:30PM (EST) | Episode 08 |
| 3/13/2013 | "The Diss" | 7:30 PM (PST)/10:30PM (EST) | Episode 09 |
| 3/20/2013 | "Steez" | 7:30 PM (PST)/10:30PM (EST) | Episode 10 |
| 3/27/2013 | "Preach" | 7:30 PM (PST)/10:30PM (EST) | Episode 11 |
| 04/03/2013 | "Linpocalypse" | 7:30 PM (PST)/10:30PM (EST) | Episode 12 |
| 4/10/2013 | "Houston" | 7:30 PM (PST)/10:30PM (EST) | Episode 13 |
| 4/17/2013 | "Taiwan" | 7:30 PM (PST)/10:30PM (EST) | Episode 14 |
| 4/24/2013 | "Playoffs" | 7:30 PM (PST)/10:30PM (EST) | Episode 15 |