POINT OF INTEREST: CASPER WONG ON THE LULU SESSIONS
ASIAN CINEVISION CO-PRESENTS THE LULU SESSIONS
IN NYC DURING BREAST CANCER AWARENESS MONTH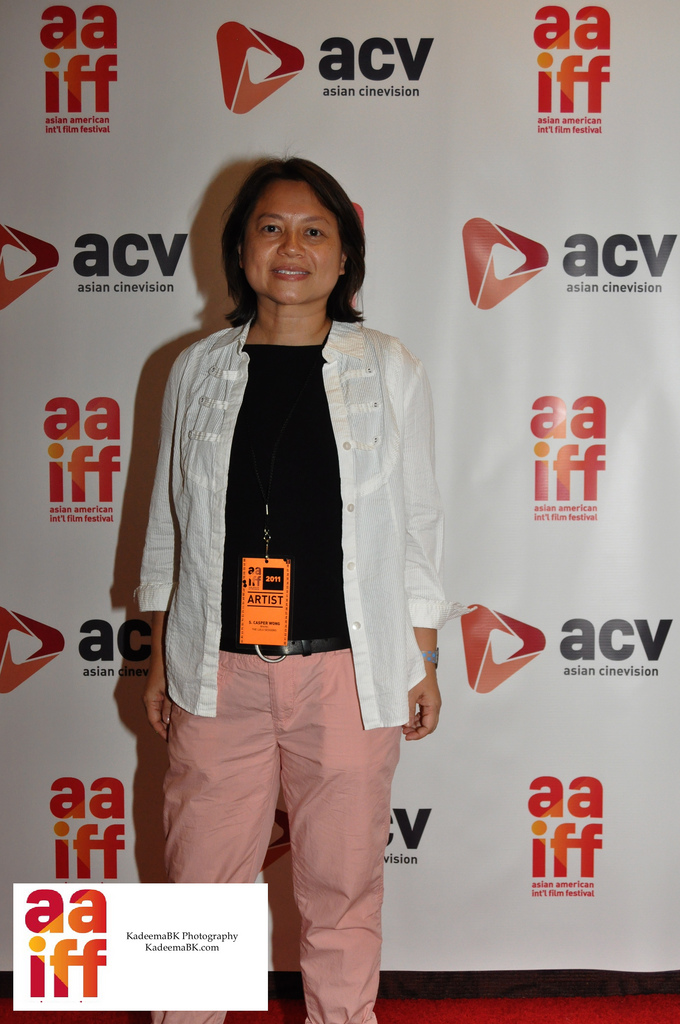 CASPER WONG AT AAIFF'11
Asian CineVision is proud to co-present the special screening of THE LULU SESSIONS (Dir. Casper Wong, AAIFF'11 Winner of the Emerging Director in Feature Filmmaking Award) with panel discussion on Monday, October 21, 2013 at New York Institute of Technology.
Screening and Q&A to follow
NEW YORK INSTITUTE OF TECHNOLOGY
(1871 Broadway)
Monday, October 21, 2013
@ 6:30 pm
https://www.eventbrite.com/event/8422653383
Co-presented by Susan G. Komen Greater New York City and Asian CineVision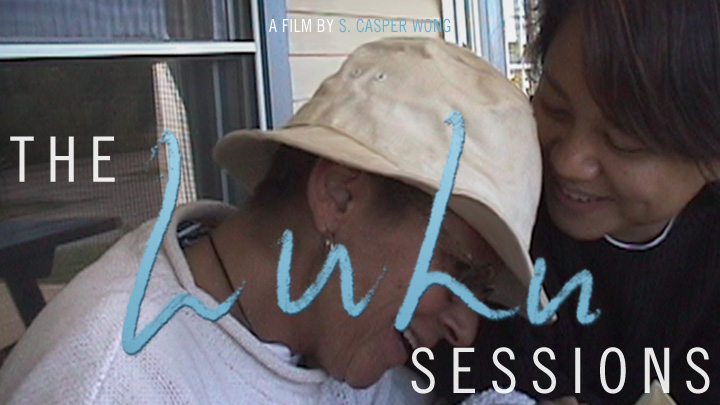 Winner of AAIFF'11 Emerging Director Award in Feature and other 9 international awards including 4 Grand Jury Awards nominations, The LuLu Sessions has received accolades on the festival circuits while Director S. Casper Wong was recognized with two directing awards.   The film has received critical acclaim including LA Weekly who hailed the film a "Must-see" and After Ellen praised the film saying, "It's showcasing the intimacies of this remarkable friendship that seems so nuanced and lovely. This isn't just a story about cancer, it's a story about love."
Dr. Louise M. Nutter (aka LuLu) was a larger-than–life scientist and beloved professor who devoted her life to cancer research, when she was diagnosed with final stage breast cancer herself at 42.  The filmmaker, S. Casper Wong her best friend and ex-something, traveled to visit every other week to capture the transformation in their relationship and this last journey together.  Their story is a powerful, stark testimonial about the tenacity of love and our capacity for pushing past limits in love, friendship, forgiveness and life itself, in the face of impending mortality.  In its heart, "LuLu" binds audiences – straight or gay, Asian or not, men or women, young or old – to the most universal of stories, that of love and death.
As seen through the eyes of someone who couldn't be more different, Chinese-American queer woman, Casper, makes Lulu's last journey accessible in a rarely seen form of expression via the feature documentary, The LuLu Sessions.  Casper's personal documentary provides a reflective, intensely honest, and surprisingly humorous story that has continues throughout Lulu's last days.
During October's Breast Cancer Awareness Month, The Lulu Sessions, will be co-presented with special Q&A and panel discussions in conjunction with its DVD / VOD available nationwide this October.  The film is also available for educational purposes by Women Make Movies.
The LuLu Sessions New York City screening events are co-presented by Susan G. Komen Greater New York City, Asian CineVision, New York Institute of Technology, and New York Women in Film & Television. For more information of the film, please visit THE LULU SESSIONS' WEBSITE.
In anticipating of the Oct 21 screening, CineVue interviewed Casper on how the process of filmmaking has become a way to revisit the memory and let her become braver.

CineVue: This is a project that took you a long time to finish, both in production and post production.  What was the challenge, personally and technically, to do this film? What choices did you make as a filmmaker that allowed you to tell the truth about LuLu's life without compromising the integrity of it?  
Casper Wong: The biggest hurdle was me.  It took me seven years after LuLu died to summon up the courage to start the editing process.  I had to first answer for myself: Why now?  Why this?  I knew that tackling such universal themes like love and death required me to have clarity and focus on what it is that I have to add to the conversation. Once the editing started, strangely, the story itself had its way of dictating some of my directorial choices. For instance, I had explicit instructions for my editor not to use any footage of me.  Then it became quickly apparent that the story needed to be grounded, and the evolving relationship between us was its lifeline.  More than anything, I wanted the story to be authentic – honoring the flaws, the messiness, and all the uncertainties we faced  – in relationships, in living with terminal illness, in love and death.  Surprisingly, it was in these vulnerable moments that our audiences connected most deeply with us, recognizing them in their own lives.
CV: The film has now been screened at several different contexts, as a queer film, as a female film or as a first person documentary. Now we are showing the film in conjunction with the National Breast Cancer Awareness Month. In what way do you think this film can raise our awareness of the disease and of the patients of breast cancer?
CW: Even before I started editing the film, I had already contacted many of the local Breast Cancer organizations, knowing that someday I will be bringing this film back to the cancer community.  With a single diagnosis, you go from being a regular person to an "other."  The mere diagnosis of a terminal illness comes with deep social and emotional complexities.  In LuLu's case, she started off by saying she had "no time for this,"  that she had NIH grants due, and medical students to teach.  But the illness quickly re-prioritized your life, and called to question, and in her case, how she wanted to live out her life.
The disease affects not just the patient, but the whole family. What happens to your aspirations?  How do you live with uncertainty?  I want this film to start a conversation.  For me, talking about it candidly with someone I loved, really has helped us conquer our own fears.
It's funny that, when we first rolled out the film, I was very reluctant in labeling ourselves: Asian, LGBT, women, personal doc, etc.  I have always known, that in its heart, the film is a universal story that starts at a moment of crisis, and how love and forgiveness seem to transform us.
CV: How did your friendship with LuLu help you understand your own sexuality? You both dated men and neither she nor you, if it is fair to say, were engaged in a monogamous relationship with one another. If you could revise your beginnings with LuLu, would you do so and how, given the self-awareness that you have now?  
CW: We had an unconventional relationship. As one reviewer said, the film "offers us insight not only into a deeply connected relationship but the beginning of an intimacy between two women that outgrows our understanding of friendship and partnership – and maybe even life."   I have always been surprisingly comfortable with uncertainty and lived with fluidity – in my friendships, sexuality, professional, aspirations.  There is a rhythm as we move through different phases of life, growing, and becoming more expansive.  I wouldn't change anything.
CV: The film provides viewers with a window into LuLu's personal struggles, namely that of her alcohol and chain smoking addictions. Both are painful to witness. Does LuLu's story create a safe space for others to examine the addictions in their lives? If so, how?  
CW: Very much so.  We are both flawed characters.  But in allowing the audience to experience an authentic experience, I hope they see that many of us are continually in our own struggles and working through many challenges. In a society built on sit-coms, rom-coms, or life "LITE" dramedies as a friend calls it, where we often resolve life's complexities by the show's end. Documentaries still provides a space for a deeper level of examination that other genres don't.
CV: After LuLu was forced to leave the house of her childhood due to a quarrel with her two sisters, how did her perception of "home" change? Since her passing, how has your perception of "home" changed?
CW: LuLu used to say home is where the heart is.  When faced with death, I think the concept of home becomes almost existential.
CV: LuLu had the spirit of a fighter! Death could not and did not defeat her. What legacy did she leave us (the viewers) with, and what part of the story were you left to tell? (What does her story mean to you, and what should it mean to us?)
CW: Someone said that we are all Casper or LuLu at some point in our lives.  This story is about my first encounter with a serious illness and losing someone I loved vey much.  I imagine like all beginners, I felt like I was the first person to experience sadness, or profound loss.  As a society, we see death as a failure and even the grown-ups talk about it in hushed voices. I want this film to start a conversation, a much needed conversation, while there is still time.  And having had those candid talks with LuLu – I do feel braver in my own life.
Interview questions by Alexis Fisher. Additional questions by Lesley Yiping Qin.